Water Damage Restoration Brevard County
Water damage restoration is a major problem a lot of Melbourne property owners face. And it doesn't help the fact it's wet enough in Florida with humidity, rainy seasons, and hurricanes. Things like flooded basements, mold in house, leaking pipes, to broken property structures are few results of water damage.
In truth, no property owner asks for any of those water damage emergencies that ruin everything in sight. But don't let the high precipitation in Florida or urgent property disasters stop you from living your life.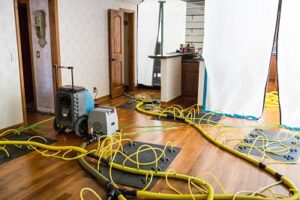 911 Restoration orlando is ready on standby 24/7 to tackle all your emergency water damage restoration needs. And they're able to do so within 45 minutes of your call.
How do we act so quickly to your disasters?
Simple, we're only within reach. 911 Restoration of Brevard County focuses on surrounding cities including Melbourne, Titusville, and Merritt Island. So you can be assured we'll be at your doorstep ready to stop any water headaches.
Our IICRC-certified water damage experts are trained to the highest standards with years of experience under their belt. This allows them to provide you the best service.
Ceiling leaks
Carpet water damage
Burst pipes
Water extraction
Flood cleanup
We've helped thousands of customers like you who once faced your same problem with water damage. They too were overwhelmed in confusion and distress. But we gave them the second chance to rebuild their lives and homes back to normal.
It's what we aim to deliver to each customer in providing the Fresh Start they deserve.
Melbourne Water Damage Restoration Company That Also Tackles Mold Removal
Mold removal is another challenge Melbourne property owners have to face with the humidity and high moisture content in Florida. Mold thrives where there is water. And when water damage accidents are left untreated, the higher the risk of disaster as every second ticks.
Like water damage, a mold infestation can be a sticky situation to deal with. Both culprits squeeze into the tightest spaces you'd never imagine until they mark their spot. Once settled, the growth of mold on walls happens at an exponential rate.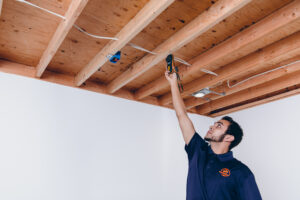 The scary part about mold growth is most property Melbourne owners don't know they've been living with mold for years. This is why we advise a professional mold expert in Melbourne to get a quality mold air inspection. At 911 Restoration of Brevard County, we offer it for free when you call our friendly mold professionals.
Now is the time to take action and to stop living in fear or uncertainty. Mold growth opens more opportunities for risk that affect you and all building inhabitants. Serious symptoms of mold infestation include headaches, fainting, asthma, coughing, wheezing, and allergies. The last thing you'd want is a hefty hospital bill from a negative reaction to mold in your Melbourne property.
Leave it to the certified 911 mold restoration professionals. Once they arrive on the scene after your call, they'll begin a thorough property assessment to understand your mold problems. They'll be looking at every square inch and tight space so nothing gets missed.
Before you know it, you'll soon be walking into a safe and sanitary home free of mold. So stop living without knowing the safety of your own home.
Get assurance with a free mold inspection in Melbourne to give you the deserving Fresh Start you're capable of.
The Only Melbourne Water Damage Restoration Company With a Fresh Start
Dealing with the headaches of water damage doesn't have to feel like the end of the world. That's why we ensure every customer experience when working with 911 Restoration of Brevard County is seamless and worry-free. We don't believe our customers should have to endure an ongoing battle of stress. We'll fight that battle for you.
So put your feet up, have a fresh breath of air, and know you're in good hands with a second chance.
100% satisfaction guaranteed
A friendly standby team ready for any emergency 24/7/365 days a year
A 45-minute guarantee after any and every call you make
IICRC-certified experts to deliver you the best restoration service
The most advanced technology to get your property damage out of sight quickly
So call 911 restoration owner today for your no-obligation mold air inspection or water damage inspection in Melbourne. We're here to answer all your questions and give you the caring help you deserve.
You're soon on your way to getting that Fresh Start all our customers love at 911 Restoration of Brevard County!
Serving the communities of Cape Canaveral, Cocoa, Cocoa Beach, Melbourne, Merritt Island, Mims, Orlando, Patrick Afb, Rockledge, Satellite, Beach, Titusville and surrounding areas.