Water Damage Restoration near Melbourne
911 Restoration of Brevard County – Water Damage Restoration
Florida property owners in cities like Melbourne, Titusville, or Merritt Island know exactly how water damage restoration can be a headache. Whether it's the effects of mother nature from hurricanes or a flooded basement from pipe leaks – they happen unexpectedly.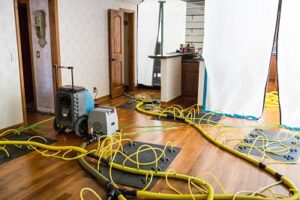 We know you put the hard earned hours, money, and time into getting the dream property you've always wanted. That's why we put you and your property first as our priority. Because we believe everyone is deserving of second chances with a Fresh Start in sight.
We're not just any other restoration company in Melbourne. We put our customers and their properties before anything else to ensure quality work and satisfaction.
911 Restoration of Brevard County aims to deliver you the best restoration experience possible.
How do we do it?
With our Fresh Start philosophy, we're proud to stand by every step of the way when you work with us.
Same day service
45-minute emergency response time
24/7/365 availability
Free water damage restoration estimate and mold inspections
Complete water extraction, drying & dehumidifying
Whether you need restoration services for fire damage, water damage, commercial property, or any disaster, we have you covered. Our IICRC-certified restoration experts in Melbourne are trained to the highest practices to deliver you a fresh home quickly.
Service area map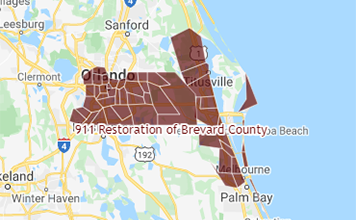 Water Damage Restoration
Water damage restoration emergencies are the leading cause of problems for Melbourne property owners. Water wreaks havoc with everything that gets in its way. And the worst part about it is water gets into the slightest cracks possible without you even knowing it.
We handle it all when it comes to water damage cleanup.
Emergency storm repairs
Emergency water extraction
Leak detection & repairs
Free visual inspection for property owners only
A team that cares about & understands your needs
When left untreated, you expose your risk of the growth of mold on walls in your property. No one wants to deal with another can of worms.
Getting a professional 911 water restoration expert to take care of your water restoration needs is best advised. You'll be sure no spots will be left missed with our top dehumidifying equipment. And our certified technicians know exactly where to look with the most advanced technology.
Client Testimonial
Sherry M.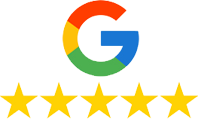 "I would give them 6 stars if I could. I had to deal with a flood in my business, an absolute nightmare for every business owner. [911 Restoration] came right away, and they are so professional and efficient. Even after everything was done they followed up and made sure everything was back to normal. A+ customer service. Thank you!"
Water Damage Restoration companies do it all. See Below…
Sanitization Services and Disinfection Solutions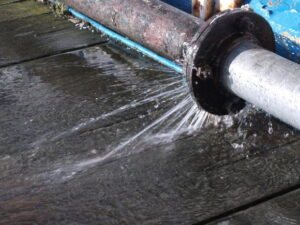 We now live in a world where sanitization and disinfection are more important than ever. This brings new challenges and responsibilities for Titusville homeowners and property owners to do their part in society. With the rise of new diseases and viruses every day, you're only one hospital visit away due to unsanitary spaces.
We'll help get your property back to pristine clean with protocols that follow CDC and IICRC standards.
Commercial sanitization
Office cleaning
Retail sanitization
Sanitization services
Indoor furniture and spaces
It's time to stop living in fear and uncertainty of viruses and bacteria. Stay on top of your Titusville property with sanitization services and disinfection solutions.
Mold Removal
The infestation of mold growth of walls is a result of areas with high moisture and water content. Water damage restoration can entail mold removal. Often a tricky and sticky situation, dealing with mold is a serious growing problem that puts your health at risk. Unfortunately, most property owners in Florida don't know they have a mold problem because it can be hard to detect. Are you one of them?
These deceptive fungi hide in dark and tight spaces so you can't see them. They then release dangerous spores that introduce health problems.
Asthma
Wheezing and coughing
Lung infection
Headaches and dizziness
And in some rare cases, death and organ failure
Have peace of mind with a free mold inspection knowing exactly what's at the stake of your property. Our 911 mold restoration experts assess every square inch of your Melbourne property to eradicate all sources of mold.
Sewage Backup Cleanup
Sewage backup cleanup is every Merritt Island property owner's nightmare. Toxic waste, odorous water, biohazard chemicals, green sludge should stay where it belongs – not on your property.
While sewage-related cleanup is distressing, 911 Restoration of Brevard County knows to act fast. Because time doesn't wait until the moment a dirty sewage spill strikes.
Call us to deal with your sewage backup cleanup orlando fl and we'll be there within the next 45 minutes with a Fresh Start.
Fire and Smoke Damage Restoration
Ever try remediating fire and smoke damage on your own? It's a tough one. From stubborn black smoke stains, puff back, sharp odor, to black gunk – it seems nearly impossible to clean.
Our IICRC-certified restoration experts use heavy-duty cleaning chemicals and advanced technology to make your property new again.
Call us today to get the benefits of working with us for your fire restoration orlando needs.
Free fire damage assessment
Cleaning fire damage with sodablasting
Direct insurance billing
Odor removal and smoke removal
Cleaning dishes, surfaces, and furniture
Before you know it, you'll soon be walking to a fresh home free of ash, smokey odor, and black gunk.
Disaster Restoration
Disasters may feel like the end of the world when they happen. The truth is it can happen to anyone at any time, just like a curveball.
While you may least expect disasters to happen, we'll be standing by your side 24/7/365 days a year.
Emergency disaster restoration
Basement flooding
Complete home restoration
Emergency pack-out and storage services
IICRC certified mold remediation
Whatever may be on your plate, we're ready to tackle any disaster to get your life running back to normal.
Commercial Restoration
Commercial restoration isn't like any other property where maintenance and repair are on a smaller scale. In fact, it takes more than one person to maintain a commercial property's health over the years. While you can't multitask by being a hero to save the day, it just won't happen alone. And with bigger stakes on commercial property, means bigger problems, and bigger solutions.
911 restoration orlando's friendly team has the knowledge, training, and tools to stay on top of your commercial property.
Let's keep your beautiful Melbourne commercial estate in top shape with a Fresh Start.