Sewage Backup and Cleanup Melbourne
Sewage backup cleanup. It's a dirty topic no Melbourne homeowner dares to go near. Imagine black toxic water, slimy gunk, and odorous sewage spill that makes you sick to your stomach.
Sewage water cleanup is one of the most frightening experiences any property owner can go through. After all, you worked hard for your dream estate to be in top shape. And when a disaster like sewage water backup strikes, it's a nightmare. Blackwater stains on property walls, overwhelming basement flooding, to toxic water ruining your lawn.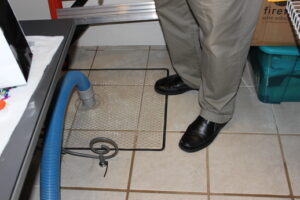 But it doesn't have to feel like the end of the world when dealing with sewage cleanup. You may not know where to start and you may feel hopeless. But know that sewage restoration is possible with the friendly and fast team at 911 restoration orlando.
Because we know sewage water backup doesn't wait when it comes to time, you can count on us to arrive quickly. We have a 45-minute guarantee with every call you make for us to be at the scene of sewage disaster.
How are we able to promise such a fast response time?
We serve all surrounding areas of Brevard County including cities like Melbourne, Titusville, and Merritt Island.
So keep calm if you find yourself in a messy situation with sewage cleanup. Melbourne residents have a hero 24/7 anytime a sewage disaster strikes.
Because we believe in second chances and a Fresh Start to help rebuild your home.
Sewage Water Damage Company in Melbourne With Top Service
You get service second to none when working with 911 Restoration of Brevard County to handle your sewage backup needs. In fact, there isn't one sewage cleanup expert on our team that isn't IICRC-certified. That means you'll be getting top-notch service to help get your home back running in no time.
Leave it to the professionals to handle your water damage melbourne. When dealing with sewage water on your own, you're putting your health at risk. This is why we advise homeowners to always seek professional help.
Imagine not seeking professional help and introducing bigger problems to your home such as mold infestation. The growth of mold on walls occurs in areas of high moisture content alongside the trace of dirty sewage water.
The last thing we'd want you to feel is overwhelming stress by not knowing the right protocols and procedures. Our IICRC-certified sewage technicians are trained with years of experience and education to handle the biggest sewage disasters. They've seen it all and have dealt with the biggest messes.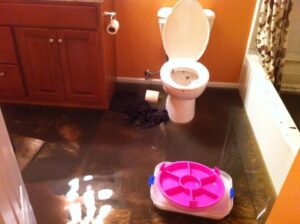 Once our disaster restoration experts arrive at the scene of the disaster, they'll ensure your safety first. Then a full in-depth inspection will take place to assess the problem at hand. They'll go over all issues, questions, along with the most practical solution to get your home restored.
If you choose to move forward with our sewage restoration services in Melbourne, they'll begin the process. First, they'll safely store all your belongings from further damage. Then the dehumidifying process begins with our most advanced drying technology to speed the process. This ensures no wet spots on your property get missed for potential threats like mold growth.
Before you know it, you'll soon be walking home to a fresh new estate.
It's a seamless process with a team that cares about you and your property the whole way through. And if you're wondering about insurance, you don't have to. Leave that headache to our billing department to deal with.
Who knew a Fresh Start was that easy, right?
A Fresh Start is Possible with Sewage Water Cleanup
Our Fresh Start promise is one major reason our customers love us. And we pride ourselves on our Fresh Start philosophy to make your restoration experience worry-free. So if there's any moment in time working with us you're unhappy, let us know and we'll fix the problem.
A Fresh Start comes with the best service you could ask for.
100% satisfaction guaranteed. We mean it.
Emergency assistance anytime you need us 24/7/365 days a year
A 45-minute guarantee of arrival after any call you make
An IICRC-certified team knowing you're in good hands the whole way through
Friendly staff that is reliable and quick to provide you the best service
So don't let yourself drown in the overwhelming distress of sewage cleanup restoration.
Call 911 water restoration today to get your free water damage inspection and the rest is history.
You'll soon realize a Fresh Start is possible!
Serving the communities of Cape Canaveral, Cocoa, Cocoa Beach, Melbourne, Merritt Island, Mims, Orlando, Patrick Afb, Rockledge, Satellite, Beach, Titusville and surrounding areas.