Covid19 Cleaning Services Near Melbourne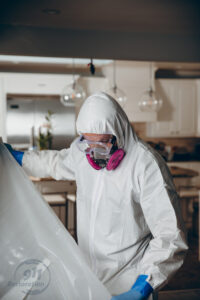 If it's one thing recent historical events taught us, is the importance of clean spaces and now how important covid 19 cleaning services are. We now live in an era where sanitization is at the forefront of our lives. With the rise of new strains of viruses, bacteria, and pathogens every day, how will you keep your health in check?
This leads to new challenges and responsibilities for business owners and property owners in Melbourne. And with our everyday hectic and busy schedules, sometimes it's not easy keeping on top of your property's cleanliness.
911 Restoration orlando is there to help clients in Melbourne and surrounding cities like Titusville and Merritt Island. It's how we're able to promise a 45-minute guarantee after any call our customers make. We know emergency disasters don't wait.
Whether you own a home or commercial building, our sanitization experts are ready for any task to keep your place clean.
Commercial sanitization
Office cleaning
Disinfection Solutions
Retail sanitization
Deep Cleaning
Now is the time to take action to keep those dangerous pathogens at bay.
We believe every Melbourne property owner is deserving of happily living in peace in their own safe and healthy space.
Now that's what we call a Fresh Start.
Deep Cleaning and Disinfection Covid 19 Cleaning Services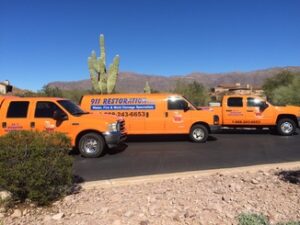 While living in worry and distress over the conditions of poorly managed property can take a toll, don't let it. 911 Restoration of Brevard County is there to come to your rescue with a Fresh Start promise. It's one major reason our customers love us. And there's no other sanitization or restoration company in Melbourne that says they promise the same.
You'll get the satisfaction of living or working in a safe space on your own terms with a Fresh Start.
100% satisfaction guarantee
Friendly staff on standby any time of the day to serve you 24/7/365 days a year
IICRC-certified experts to provide you the best service you deserve
A 45-minute guarantee after every call
Sanitization services that are hassle-free and seamless
So whether you require office cleaning, commercial sanitization, or general cleanliness, we've got you covered.
We'll do the dirty for you so you can continue to live your best life healthily and safe.
Call 911 Restoration owner today for a free inspection, quote, or general inquiry. Our team will gladly guide you through the sanitization and disinfection process with no questions left unanswered.
Say "hello" to a Fresh Start with 911 water restoration!