Importance of Precision in Fire Damage Restoration for Manufacturing Plants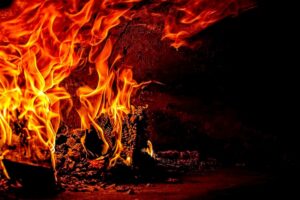 Manufacturing plants in the United States play a huge role in the economy and overall production of goods consumed across the country. A manufacturing plant can hold anything from goods to machinery parts. Whatever the case may be, they are always producing something. 
This essentially means that manufacturing plants are worth millions of dollars in terms of machinery and the products they produce. For anyone who owns a manufacturing plant, contingency plans are crucial because you never know what accidents may occur. 
Most manufacturers have strong insurance policies to take care of the damages, but these policies hardly cover restoration. In case of a fire, there is a chance that flames may engulf your machinery, products, or inventory lying around.
Not only is this disastrous in terms of losses, but it is also incredibly difficult to see yourself getting up and running any time soon. With production and manufacturing houses, a day without work can symbolize a significant loss and upset clients due to late deliveries. 
So, what does this situation require? The simple answer? Precision fire damage restoration. 
Why Would a Manufacturing Plant Need Fire Damage Restoration?
It is imperative for a manufacturing plant to have a fire damage restoration company on hold because workplace accidents can lead to fires all the time. They can use fire damage restoration companies to restore their manufacturing plant to its original state so they can begin their manufacturing processes as soon as possible. This will help them save time and make their manufacturing plant a safe place again for their workers. 
Fire Damage Restoration Companies: What Services Do They Offer?
A fire damage restoration company can offer several fire damage restoration services for a manufacturing plant:
Safety Assessment
When the team of professionals arrives, they carry out a safety assessment and evaluation to highlight the necessary steps they need to take to make your manufacturing plant safe and secure. This can include maintaining structural integrity, boarding, or covering up the roof, or installing temporary fencing around your manufacturing plant to keep people out. 
Other than this, their team of experts also helps in identifying the source of the fire. This can allow manufacturing plant owners to place necessary safety precautions so the accident doesn't repeat itself, especially if it could have been avoided. 
Drying and Water Extraction
In case of a fire, there is a chance that your sprinkler went off or the firefighters spent a significant amount of time putting out the fire with the help of a water hose. The team extracts the water and begins to dry everything to prevent any further water damage or mold growth.
Debris Removal
The team then begins to remove any demolition pieces or debris to begin repairs. Fire damage restoration teams can help you remove damaged construction material, furniture items, or any other repair and restore items that they can help with. In most cases, they pack your salvageable materials and send them off for cleaning till they restore the rest of the property. 
Smoke and Soot Damage Restoration
In most instances, you may require refinishing and repainting to the areas of your manufacturing plant that were not damaged by the fire. However, if your walls were damaged, they may need more structural cleaning and repairs than the latter. Fire damage restoration teams also carry out odor control so that any smoke odor can leave your manufacturing plant otherwise it can stay in for months making the air too polluted to breathe. 
Structural Restoration and Repairs
The professional fire damage restoration team is also skilled in carpentry, plumbing, roofing, electrical wiring, pending, and any other challenges involved in restoring a manufacturing plant. Overall, they can help remove all damages and restore your manufacturing plant to what it used to be so that you can begin production as soon as possible. 
Sodablasting
Damage restoration companies use sodablasting as a form of abrasive blasting to remove all charred and smoke particles from the walls and ceilings of your property. The use of sodium bicarbonate solutions in this process helps make the cleaning easier and disinfect the surfaces.
Final Thoughts 
Now that you know how fire damage restoration for manufacturing plants works, you can assure yourself that a commercial fire damage restoration company are always there to help you out in your time of need. 
If you are looking for a reliable and professional damage restoration company to save your manufacturing plant, get in touch with 911 Restoration of Brevard County. With several years of experience in providing professional damage and disaster restoration services like fire damage restoration and water damage restoration, they are the best in the business. Not only are they skilled experts, but they also have a 45 minute or less response time which makes them a reliable service to depend on. So, don't hesitate to contact them whenever you need assistance.